Company Background
Since 2012, Das Hund Haus has been Lakeland FL's premier pet care provider offering a variety of services to benefit you and your dog. With our focus on education and dog training, we aim to improve pet parents' relationships with their dog for the long term benefit of all. We have a single location to suit all of your needs including boarding, daycare, grooming, and a variety of training options. Boarding is available for cats and small animals too! You can expect exceptional service and loving care at our safe, reliable, and affordable facility.
Behind the Name
Enticed by the German language and its contributions to the dog world, owner Jill Wallace chose a name for her pet care facility that stands out among the rest, Das Hund Haus. Literally translated, it means "The Dog House." As a German Shepherd is known to the world for its hard work ethic, its athletic build, and its intelligence, Das Hund Haus was founded on core values of education, fitness, and quality service.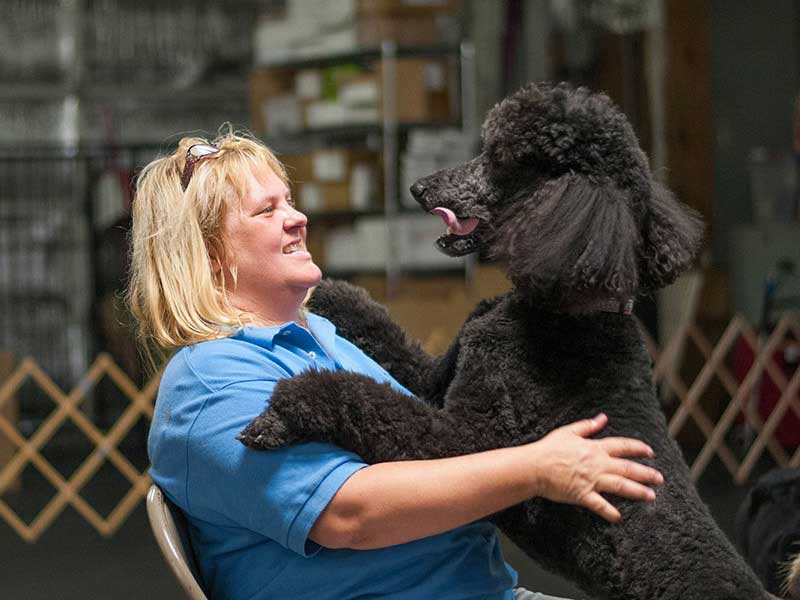 Our Mission
Our mission is to improve human and animal lives by providing quality educational services and exceptional customer service while providing a safe, reliable, and affordable training and pet care facility in our community. We aim to be the top choice for every dog owner, animal shelter, adoption center, and rescue organization in Polk County.
Our Goals
With proper training for dogs and their families, we hope to:
Reduce the number of injuries to humans (bites, scratches, disease) due to improper handling of animals.
Reduce animal cruelty (lack of proper nutrition, water, shelter) as a result of improper animal care.
Reduce the number of animals surrendered (due to expense, uncontrollably) each year to animal shelters.
Reduce the burden on governmental agencies (financial, housing, stress to staff, investigations, euthanasia, etc.)