Daycare
Our dogs love us unconditionally. They will sit and wait until we return, no matter how long we are away. So, don't they deserve the same unconditional love from us? Instead of leaving your dog home alone all day, they can enjoy a fun day of socializing, play, and activities at Das Hund Haus. They will be able to burn off excess energy so that when you return, they are happy, tired, and content!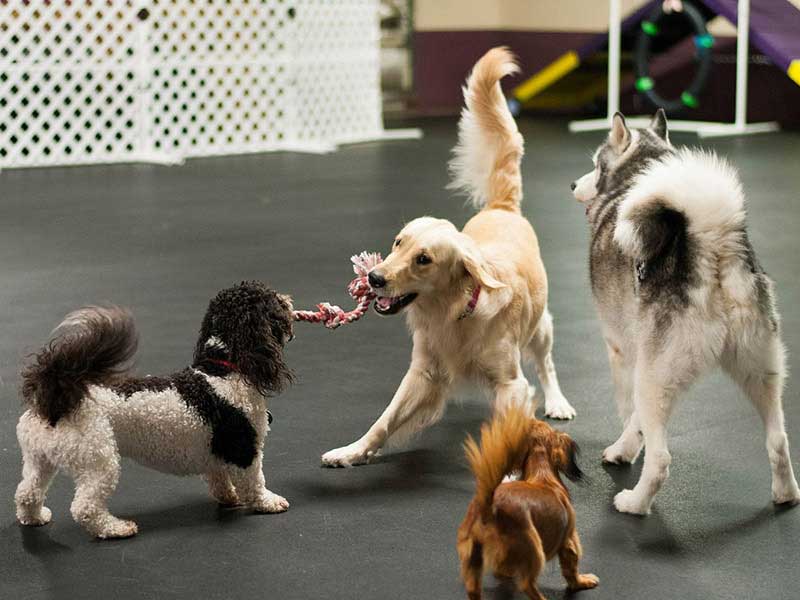 Daycare + Training
While your dog is here for the day, we can combine training with their stay. We will work on specific behaviors or reinforce skills based on your request. Learn More
Daycare Rates
The 5-day and 20-day packages are available for all dogs of the household to use Monday through Friday, and do not expire. The Monthly package is per dog, and includes weekend daycare, a monthly nail trim and discounts on grooming services. The Monthly package quantity is limited, please call to inquire about availability.
$25 per day
$115 for 5 days that do not expire, does not include weekends
$400 for 20 days that do not expire, does not include weekends
$325 per dog for 1 month, this package includes weekends
Daycare + Training $300/week (Monday through Friday)
Daycare Hours
Monday – Friday: 7am – 6pm
Saturday - Sunday: 9am - 5pm
---
Take a look at the fun we're having! Please select any image to view larger.